Now before I begin, let me say "I know". I hear you. I hear the sigh at the thought of the word messy, you have enough to do right? Well, just hear me out, messy play really can have benefits that outweigh the energy you put into these activities. Messy play provides wonderful tactile input as well as opportunities to connect, communicate, play, calm and develop fine motor skills. Here are some tips and tricks to keep "messy play" as mess free as possible.  
Click here to download a free visual comment board to use when you play!
Tips and tricks: 
Prepare the area- think about doing activities outside so all you have to do is hose down or sweep away. A large tarpaulin can also come in handy. 

Pick your moment – choose a time where you are not due to be somewhere or are due to start a transition or routine like getting ready to go out or getting ready for bed. Also think about a time where you are ready to have a care free and fun time connecting with your messy play partner!

Containment- think about using large containers; clam shells from Bunnings are a great tool and can easily be rinsed out but large tubs are also great ways to keep table top messy play in a contained area. Another great place for messy play is the bath tub, you can sit in the bath with the container and the bath will catch all the spills. You can clean down the tub and your messy play partner all one go!
Ok, so now you are prepared (not just physically), let's check our my top 5 cheap, easy and most importantly, sensory messy play activities:  
Shaving Foam!
Fun, cheap, smells great and so much fun! Spray the foam on a wipe clean surface or into a tub. You can write letters and draw shapes, add food dye, add glitter and throw your favourite animal toys in for some imaginative sensory fun! Another really fun way to increase the sensory experience is to freeze the foam, you can then experience the texture and temperature change as it thaws.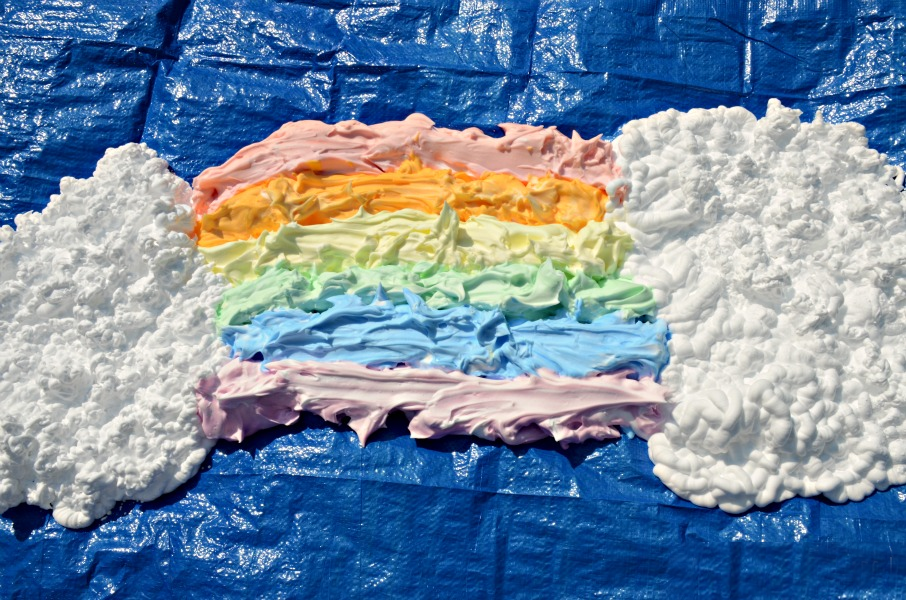 Home made Goop!
Make your own GOOP- You will need 2 cups of cornflour, 1 cup of water, two drops of food dye (optional) and a large container.  Encourage your partner to mix and play with the goop before it is completely mixed together, the fun and learning starts here.  Explore the texture and talk about what it feels like, sticky, slimy, cold and powdery. Also great for those hands that always find their way to a mouth!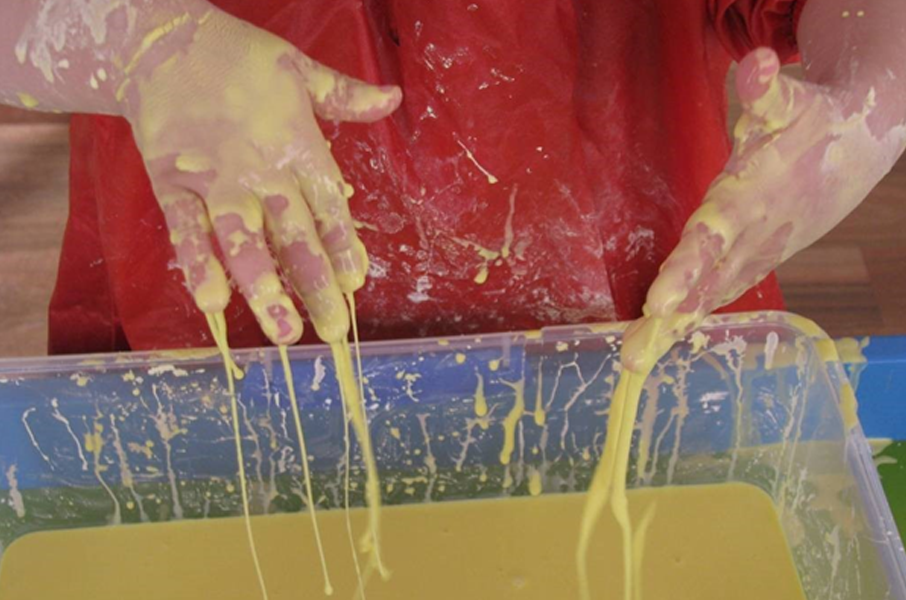 Treasure Jelly!
Hiding objects in jelly and going on a treasure hunt brings a variety of colour to the eyes and some great tactile play, again also great for those who love to taste test everything too as its yummy too! You can get really imaginative with this one and encourage sensory exploration by hiding toys that play to your partners keen interests.  .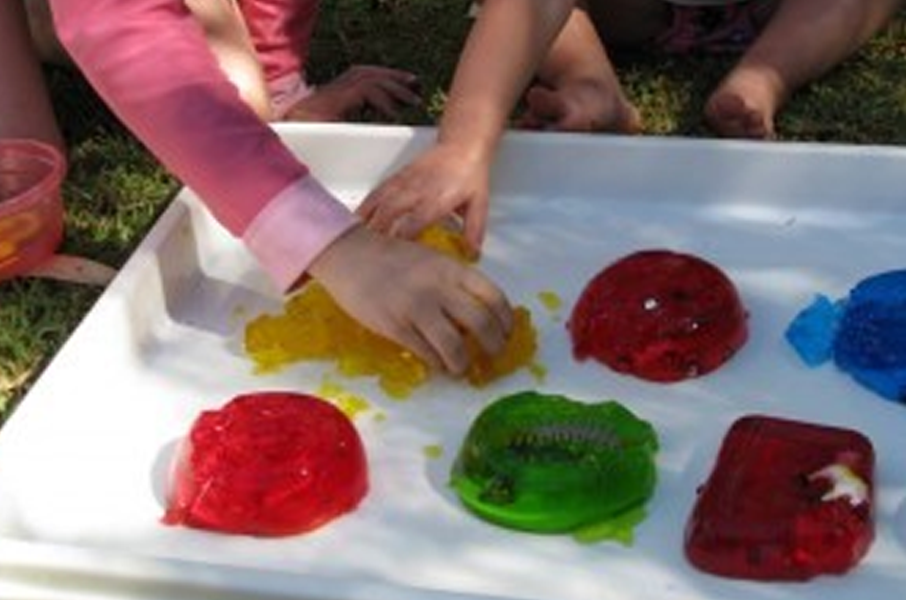 Fruity Coloured Rice!
Yes, this one is for our olfactory seekers who love to smell! All you need is a container, a few bags of rice, food colouring and your favourite essence (mine is strawberry). You can add the colour and essence and then leave it in the sun to dry for a little while before adding your favourite toys and having fun!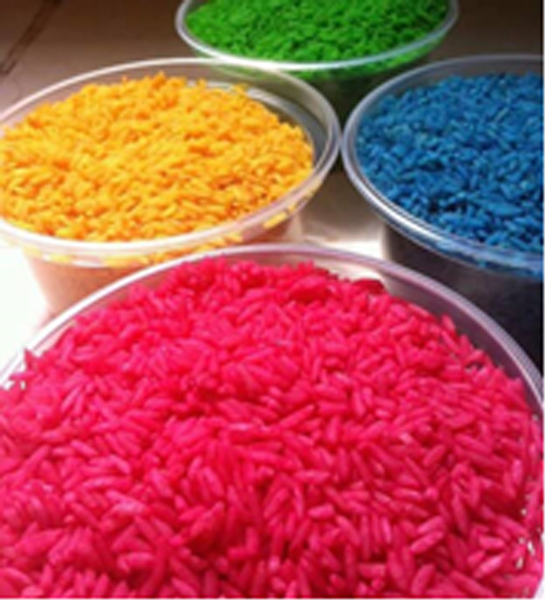 Taste Safe Mud!
To make this fun mud simply mix 2 cups of cornflour, 1 cup of drinking chocolate and 1 cup of water, if you add a little more water it makes it a bit runnier. You can experiment to find your favourite texture. Add trucks and cars, dinosaurs or anything you like to play with this friendly mud!