If you just need one box for now, try our Mystery Sensory Selection which has you covered for indoor sensory regulation and play!
Mystery Sensory Selection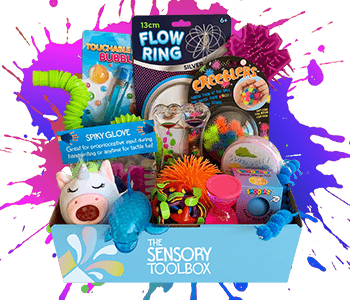 $74.95 per box
FREE SHIPPING
1 Toolbox sent as a one off
Help calm and regulate with sensory tools to your door
Perfect for stay at home sensory learning and play
Packed full of Visual toys, fidgets and much more
Free shipping & posted within 24 hours
/** * @var $module \Ucraft\Module */ ?>
Justine, NSW - Monthly Subscriber

love it, my 4.5 ADHD, SPD, ASD/PDA son loves it too. Always great customer service and very friendly, very knowledgeable on their products and I would recommend to anyone that needs it. Thank you!

Kirsty, SA - Monthly Subscriber

I love the different products that are included in the box and it saves me time searching for new products to try in my classroom

Laura, QLD - Monthly Subscriber

Great range of products and good quality, things I never would have thought to buy or try
Sign up to our Newsletter for special offers, sneak previews and more!