Get in quick to secure February's box whilst stocks last! Month to Month boxes shipped on the 28th FEBRUARY & Mystery Sensory Selection boxes are shipped within 24 hours.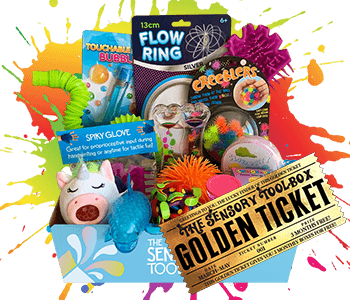 $70 per box
  The hunt is on for the Golden Ticket
FREE SHIPPING
1 Toolbox per month shipped on the 28th of each month

Each month receive a new selection of Sensory Tools that 'Delight The Senses!'

Included information sheet for how to use the Tools

FREE Shipping Aus-wide every month!

No commitment, cancel anytime!

Bonus quote card every month
MYSTERY SENSORY SELECTION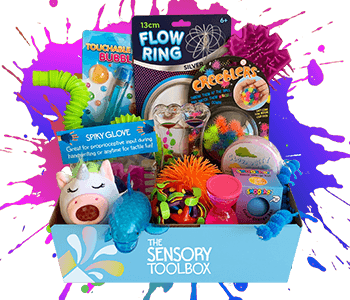 $75 per box
SHIPPED IN 24 HOURS
FREE SHIPPING
1 Toolbox sent as a one off


Help calm and regulate with sensory tools to your door

Perfect for stay at home sensory learning and play

Packed full of Visual toys, fidgets and much more

Free shipping & posted within 24 hours
Sign up to our Newsletter for special offers, sneak previews and more!